Pembroke Lodge is a beautiful Georgian mansion in the heart of Richmond Park. It has eleven acres of beautifully landscaped grounds with many outstanding photographic opportunities. We have hosted weddings for over 50 years and we have a very experienced and dedicated weddings team who will assist you from your first enquiry to the departure of your last guest.
The Lodge has two wedding suites: The Russell Suite recommended for up to 70 seated guests and The Belvedere recommended for up to 140 seated guests.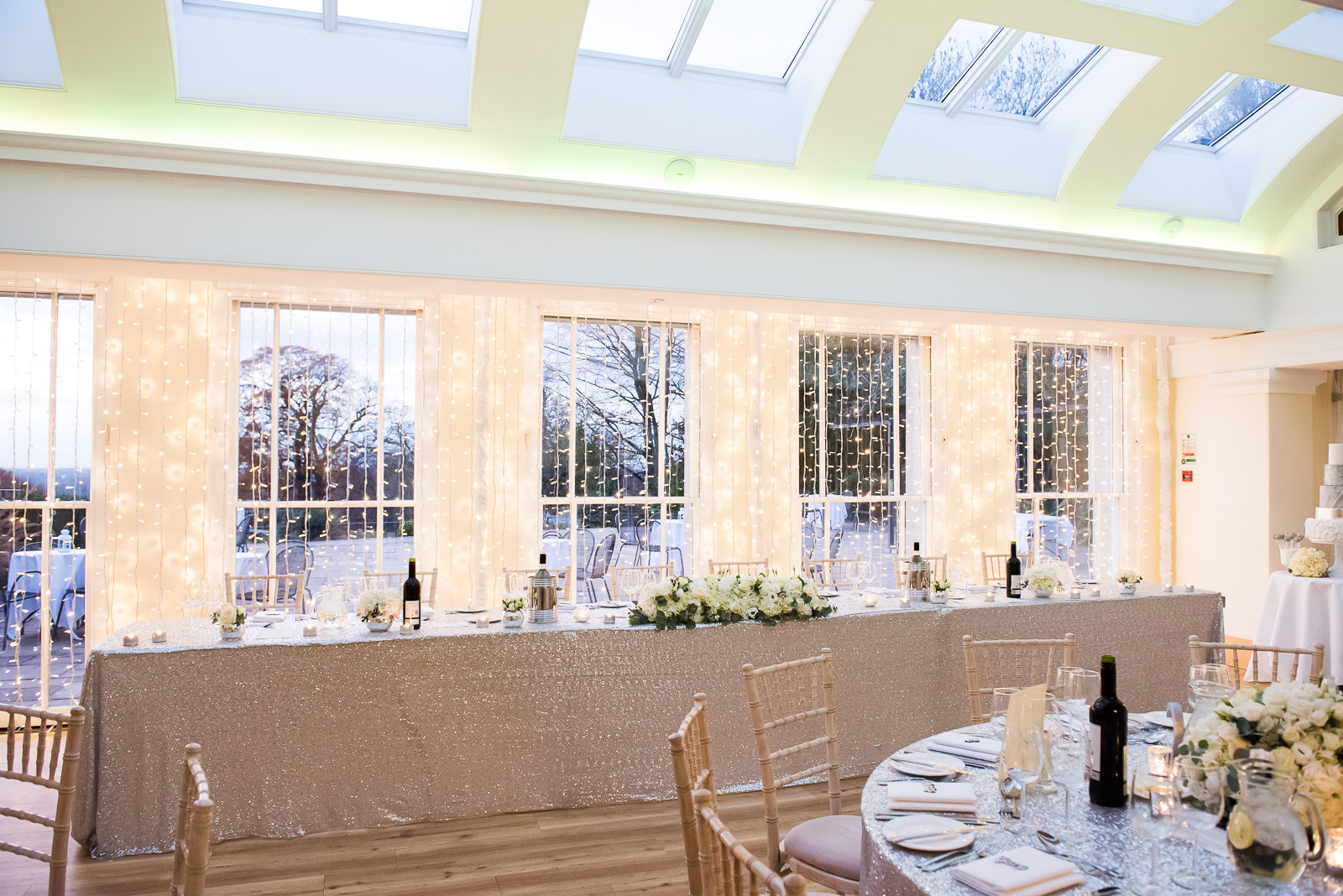 The Belvedere is a purpose built wedding venue which combines classic elegance with superb PA and sound systems, mood lighting and starlit ceiling.
The venue seats up to 140 guests and up to 200 guests in total for an evening party. Reception drinks are usually served on the terrace, which leads directly out from The Belvedere, with stunning views of the Thames Valley to the West.
During he evening guests can dance the night away to your band or DJ beneath the starlit ceiling. The combination of architectural details and lighting provides a unique atmosphere, whatever time of year you choose to have your wedding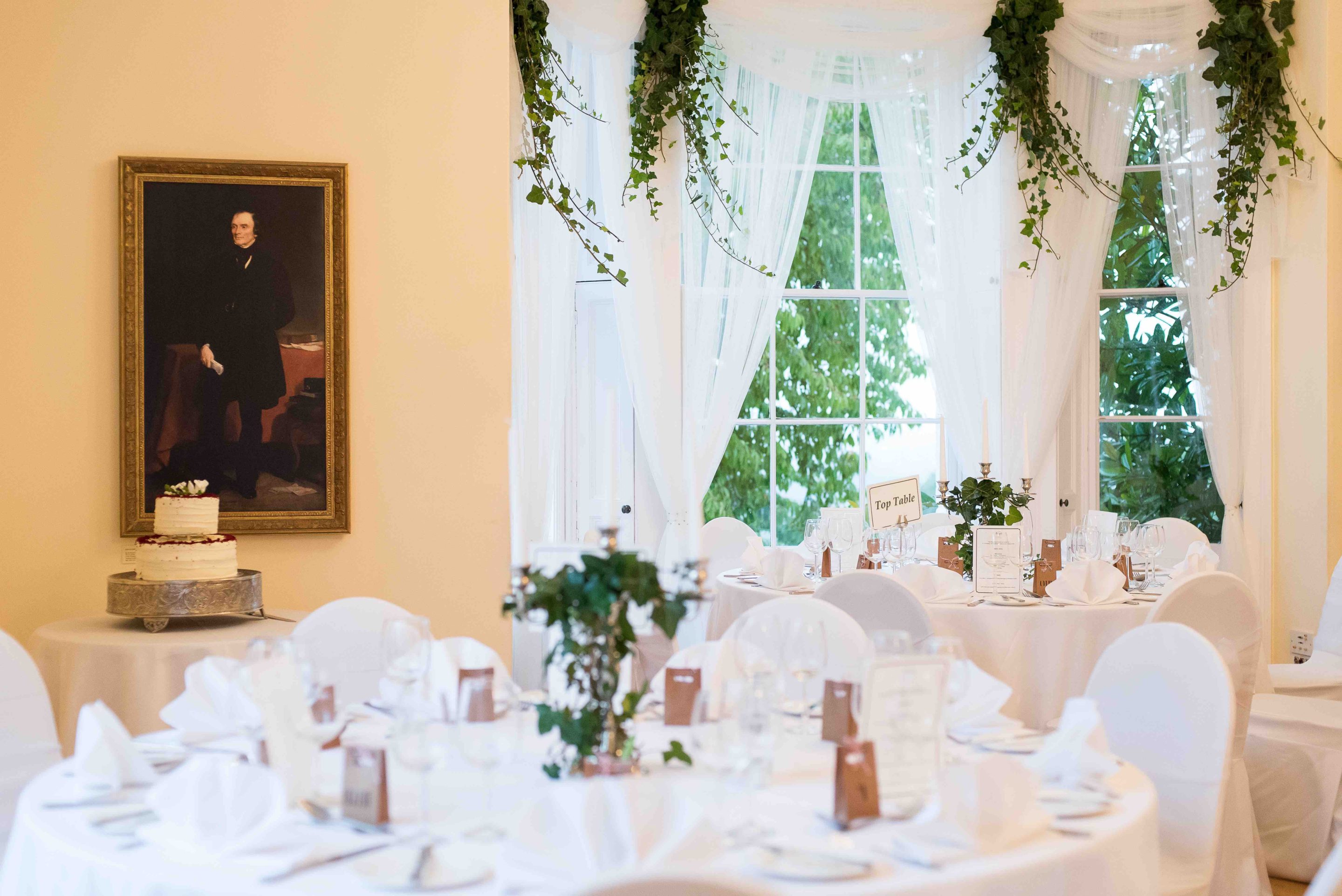 The Russell Suite is situated on the first floor of the Georgian wing, combining elegance with privacy and spectacular views. The large period windows provide an abundance of light and warmth to the romantic ambience of this charming venue.
Your guests can enjoy reception drinks on the South Lawn whilst photographs are taken in the picturesque gardens. In the event of inclement weather drinks are served in the Bertrand Russell Rooms which have a stunning outlook over the Thames Valley.
The suite will accomodate up to 70 seated guests for the ceremony and reception, with up to a total of 100 guests for the evening party. In addition to the principal room where the ceremony and dining take place, there is a stylish bar for those who wish to relax and a fully equipped room for dancing.
The Lord John Russell Rooms
This provides two elegant period rooms with a large connecting archway, ornate fireplaces, bay windows and marvellous views over the south lawn. These rooms are licensed for civil ceremonies and also can be used as a dining room for the wedding breakfast accommodating up to 70 guests.
The Bertrand Russell Rooms
This suite consists of two lovely and spacious adjoining rooms with fabulous views of the west. Reception drinks can be served here and there is also a bar for the evening party.
The Phantom Room
This room is ideal for evening dancing or other entertainment. Sound and lighting systems can be provided.